Welcome!
Yes, I'm collecting old computers! The progress in the computer industry is so lightning fast that computers will very quick become museum items. I try to collect some milestones and classical computers. For example the first PC, the first portable, the first true laptop and so on. I want all my computers to be in original shape, unmodified and in working condition. It is also fine if original OS, manuals and software are included.
As the museum is located in Sweden I have a special focus on Swedish computers.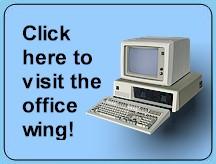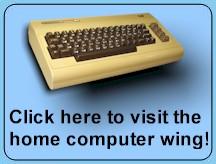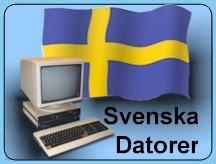 The Wild West Inspires a Creative Slots Game
How to Speak Bingo
New Arrival in the Museum...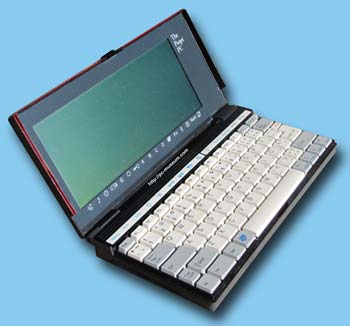 The Poqet PC
The Poqet PC is a very small, portable IBM PC compatible computer, introduced in 1989 by Poqet Computer Corporation with a price of $2000. The computer was discontinued after Fujitsu Ltd. bought Poqet Computer Corp. It was the first subnotebook form factor IBM-PC compatible computer that ran MS-DOS. The Poqet PC is powered by two AA-size batteries.
Specifications:

Size: 8.8 in (220 mm) x 4.3 in (110 mm) x 1 in (25 mm), Weight: 1.2 lb (0.54 kg) w/batteries
Battery life: 50-100 hours (But expect a lot less if running long, cpu-intensive programs(10-20h approx))
Microprocessor: 80C88 / 7 MHz,
Memory: 640 KB SRAM
Display: Reflective DSTN (no backlight) Display compatibility: MDA: 80 × 25 characters, CGA: 640 × 200 pixels
PCMCIA: 2 × Type I, Revision 1.0 memory card slots, Secondary storage: Drive A: 512 KB-2 MB PCMCIA (not included) Drive B: 512-2 MB PCMCIA (not included), Drive C: 768 KB ROM drive with MS-DOS 3.3 and PoqetTools, Drive D: 22 KB volatile RAM drive, Built-in software: MS-DOS 3.3, PoqetLink, and PoqetTools

Kindly donated by Göran Hasse
---
On my wish list:
Apple Lisa, Lisa2 from 1983-84 or first original Mac from 1984

Luxor ABC-16, ABC 9000

(Swedish)
Jet 80 (Swedish)

TRS80 I

IBM PCjr

Commodore PET 2001or Commodore SX-64 portable!

First Compaq I Portable

Other classic personal computers

Home computers like Sinclair, Acorn Atom, Amstrad, Atari, Amiga, BBC, Spectravideo, Oric, Dragon, Sinclair ZX81, Microbee...

Well, if you have an Altair 8800 then I promise to take good care of it...
If you feel like you have something lying around that would fit in to my collection, please mail me to see if you can become a donator to my museum!
One way to celebrate the history of computing is by collecting them and letting other people see how far we have come. Isaac Newton: one wrote: "If I have seen further it is by standing on the shoulders of giants" putting that into context of computers the computers of today are only so good because of the ones that came before.
Looking for help about your old computer? Read this!
Want to sell/buy/donate an old computer? Read this!
Wanna use pictures from this page? Read this!
Want to play poker games online on your PC? Read this.